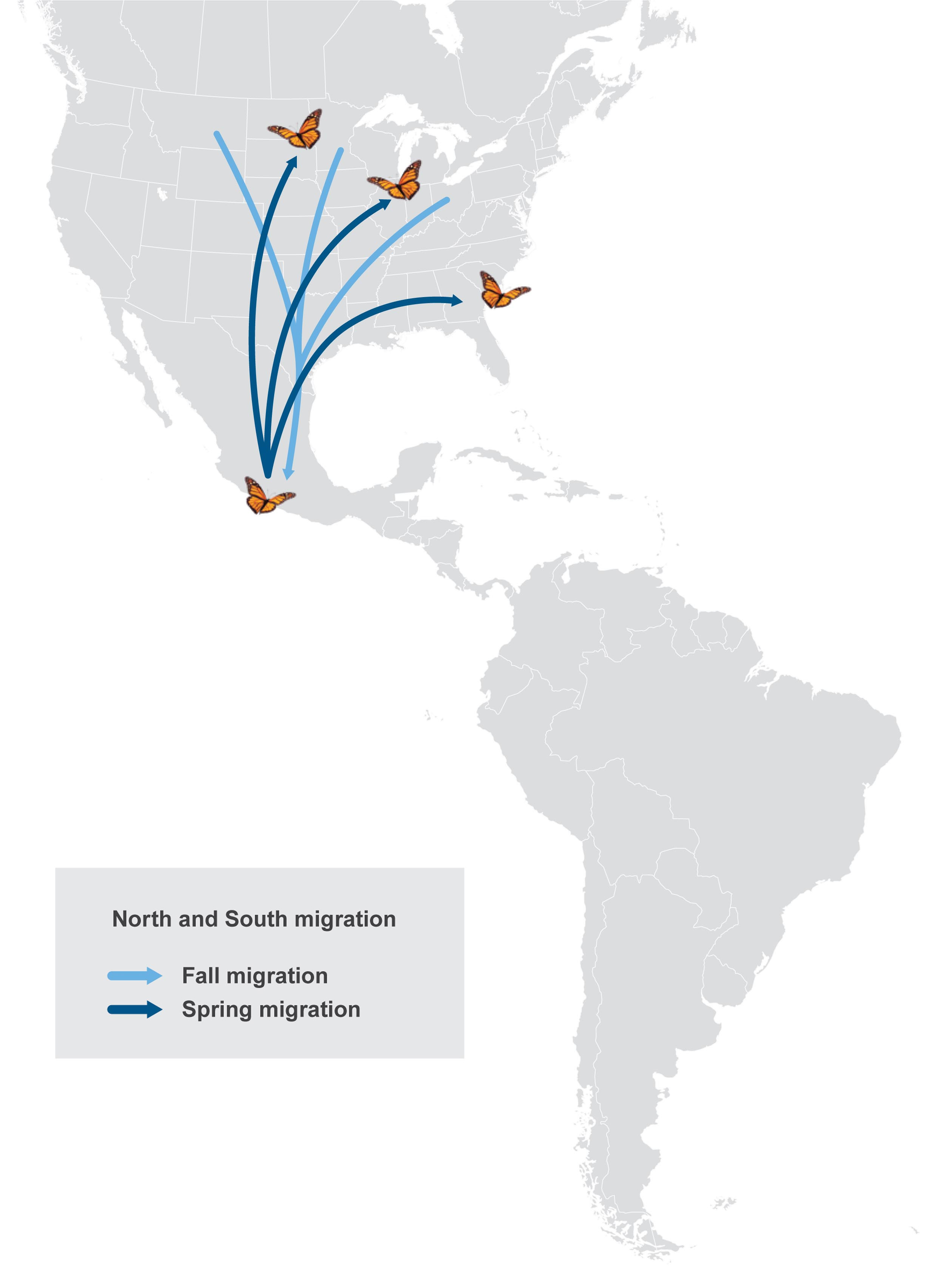 An Expedition with The Monarch

A symbol that represents the brand's identity and tells a story of how a small, ordinary creature can accomplish big and extraordinary feats.
The Monarch Butterfly's instinctive nature to explore and experience the wonders of the world with its own internal magnetic compass embodies what WorldTravellers is all about, a symbol that represents the brand's identity and tells of a story of how a small, ordinary creature can accomplish big and extraordinary feats. Its internal compass along with its many natural characteristics are what drives the people at WorldTravellers to provide the best one-stop travel solutions with the goal of journeying our customers through memorable holiday experiences.

Standing out from its fellow living invertebrate species, The Monarch's aristocrat stature with its unique deep orange hue, white spots and black veins exudes simplicity and vibrancy – a long standing hallmark of WorldTravellers motto to Simplify Travel and offer attractive, customer-oriented services for hassle-free and peace of mind travel.
The Monarch's consistent migratory efforts also inspires us to improve ourselves as we believe getting better at what we do is a continuous journey of exploration both in the offering of better and more memorable WOW experiences to our customers and the discovering of areas where we can better ourselves in our constant pursuit for perfection.
Like the Monarch Butterfly's endurance for long distance travel, WorldTravellers always strive to go the greater distance in our quest to eliminate unwanted worries and hassles by tailoring our services and offerings to satisfy each customer's personalised travel needs in just a moment's notice anytime, anywhere.

The life cycle of a Monarch Butterfly also symbolises wisdom and endless potential transforming from an egg to a caterpillar and finally a full-grown butterfly inspiring us at WorldTravellers to continuously grow our business offerings with a focus on corporate ticketing and incentive travel to better assist and ensure value for money experiences across our entire business cycle and touchpoints.

As graceful as the fluttering of a Monarch's wings, WorldTravellers endeavours to leave a lasting impression on all our customers, shareholders and team by staying true to our core values: Be Kind, Consistent and Extraordinary.
The Visionary Cruise [vision]

To make travel easier for every person.
The Persuit of Goals [mission]

To improve travel experience in every aspect of the journey.
The Values of Flying Colors
We see the world through different lenses. One that does not discriminate. One without prejudice. We treat each of our customers, business associates, colleagues, and all stakeholders with humility and embrace them in friendship. We sign off with a smile. Because at the end of the day, every one of you matters. Your relationship with us is the cornerstone of our success.
Consistency is committing to deliver trustworthy services at anytime across all touch points of our business. We uphold our consistency by guaranteeing high quality contribution in the form of satisfactory services and continuous reliable duty of care assistance that will give our customers a peace of mind.
Ordinary people with good principles can generate extraordinary outcomes. Each personnel of the company are empowered and equipped with good integrity that will motivate them to establish extraordinary results. As we strive to provide trustworthy services, we never fail to show a sense of importance to our customers' needs and requirements by going extra miles to accommodate beyond their expectations and through each smiles earned, it will move us closer to our goals.
A well-oiled company is formed and beheld by a group of hardworking and responsible individuals that protects and puts the company's interest at heart whenever establishing a mission.

Individuals in a group would express different kind of attributions. Thus, opinions would as well vary from one another. Variances and disagreements occur every now and then as opinions differ. However, with practising the company's culture that emphasises mutual trust and respect, it contributes to staff taking initiatives into working in teams and achieving goals.

As much as trust has played its significant role in the team, respect embraces a role that would accept and give space for everyone to think differently. In a form of empowerment, the company supports each individual's fundamental rights to be different and respectfully encourages everyone to share their point of views and thoughts.
Born with a vision to empower and change lives for the better, Tripartite is conceptualised to highlight the relationship between three main parties: The Company, The Team and The Customer. This concept is designed to underline the roles and responsibilities of each to create a synergistic whole – creating a sense of belonging, discovery and achievement for all.

With a proven track record, WorldTravellers has pioneered the Tripartite concept through strategic initiatives such as attracting and retaining the right fit and mix of talents, successfully motivating our staff to perform at the highest level to increase performance and sales, and celebrating all our achievements together as a unit.

The Tripartite concept has established an ecosystem that has proven to be beneficial to all. This three-way channel concept has helped the company to empower its staff with valuable knowledge and guidance. In turn, the staff will be best equipped to fulfil customer needs and serve them better. The value that customers receive in the end will then create trust and strengthen the brand as a whole as the company moves forward together wish a shared sense of purpose, direction and dedication.